Yesterday, SAIDOV-the Extraordinary and Plenipotentiary Ambassador of the Republic of Uzbekistan in People's Republic of China, UBAYDULLAEV and SHAMSIEV -Counselor of the Embassy of the Republic of Uzbekistan in People's Republic of Uzbekistan, SIROJOV-1st Secretary of the Embassy of the Republic of Uzbekistan in People's Republic of China, they came to Holley and had a cordial and friendly conversation with our chairman. Holley extends our warm welcome.
In the companied with chairman and others from Holley Technology Ltd., the delegation visited the Holley exhibition hall, detailed get know of the history of Holley, industry situation and the future strategic planning, and said the Uzbekistan government will always support cooperation with our company, and promote the cooperation to a higher level.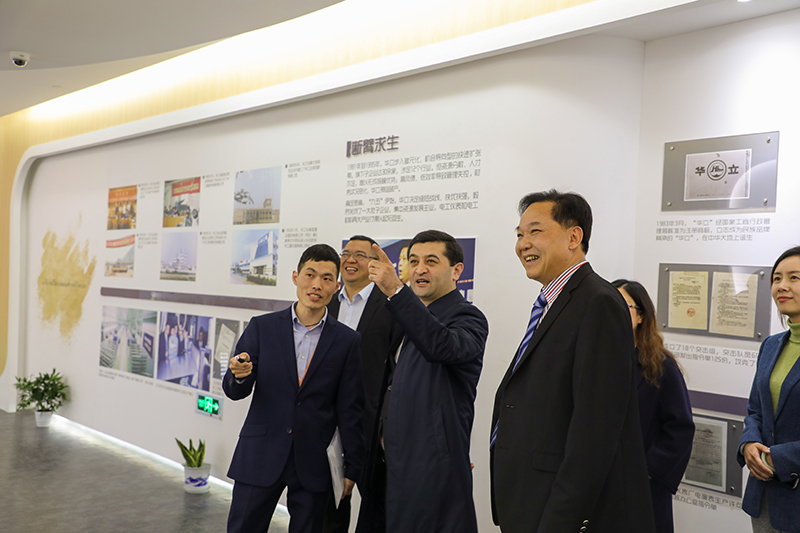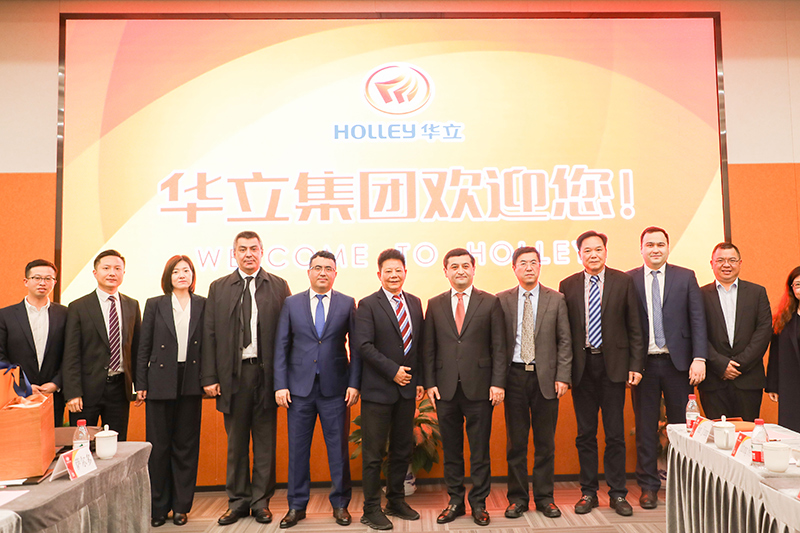 Fig.1 visit the Holley exhibition hall
After the visit, the two sides had a friendly talk on the Uzbekistan project. Mr. Wang, Chairman of Holley Group extended welcome to Ambassador and delegation. They reviewed the history of friendly communication between China and Uzbekistan, and introduced the overseas layout and operation achievement of Holley on his industries and overseas industrial parks. Mr. Wang said: Holley has invested and built three factories in Uzbekistan. After years of operation, Holley has been deeply integrated into the culture and society of Uzbekistan. We also hope to increase its investment and development in Uzbekistan with the support of the Uzbekistan government. Not only can Holley industry enter Uzbekistan, but also can drive more Chinese enterprises to make investment in Uzbekistan together.
Ambassador briefly introduce the Uzbekistan development history and the achievements of its economic and trade exchanges with China. He also said that since the ancient Silk Road, the people of China and Uzbekistan have been living in friendship for generations. Under the guidance of "the Belt and Road" initiative, the economic and trade cooperation between China and Uzbekistan has been developing rapidly. Uzbekistan highly recognized Chinese enterprises and looked forward to more investment and development chance of Chinese enterprises in Uzbekistan.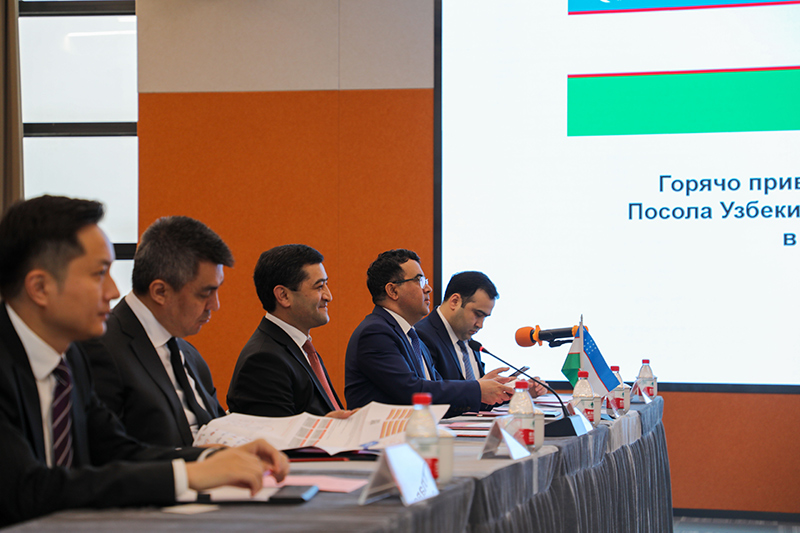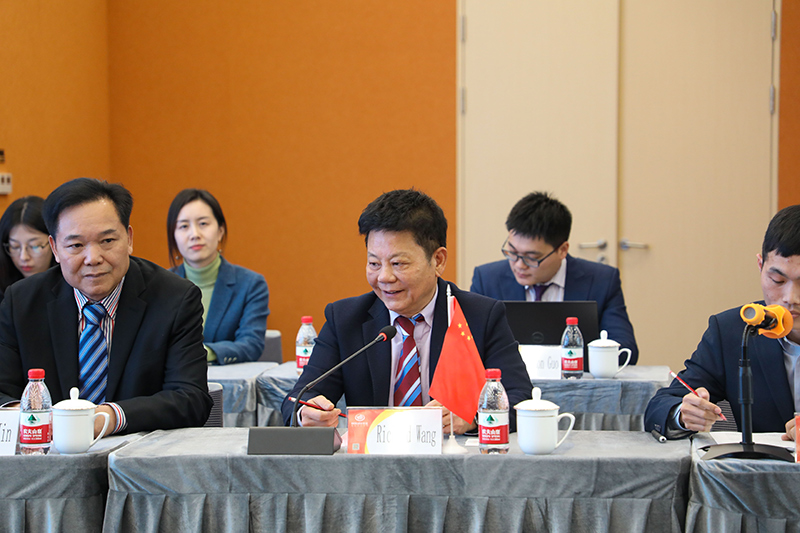 ---
Post time: Mar-20-2021